Here you can find my latest 1/200 news from Herpa, Hogan, WAC Military etc.
If you need older news - take a look at the archives
For some reason I decided to convert the archive part of this website into a login system.
If you still want access to those older information, you can get the password by email.
Friday, 19.04.19:
Herpa - new releases 07/08: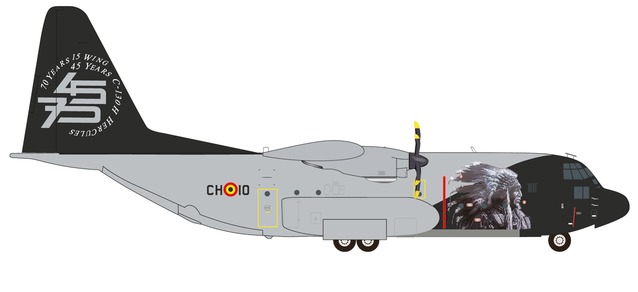 559843 Belgian Air Component C-130H Hercules - registration CH-10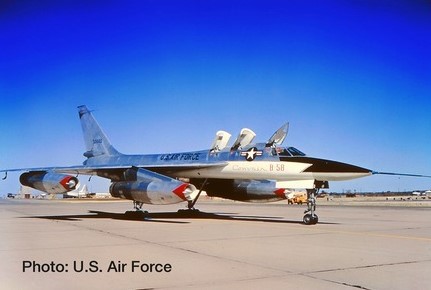 559850 United States Air Force XB-58 Hustler - new mould - registration 55-0660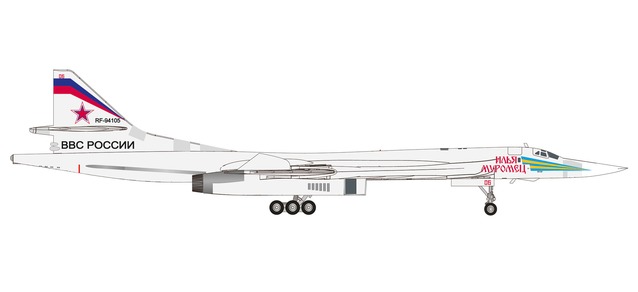 559867 Russian Air Force Tu-160 "Blackjack" / "White Swan" - 6950th Guards Air Base - Engels-2 "Ilya Muromets" - registration RF-94105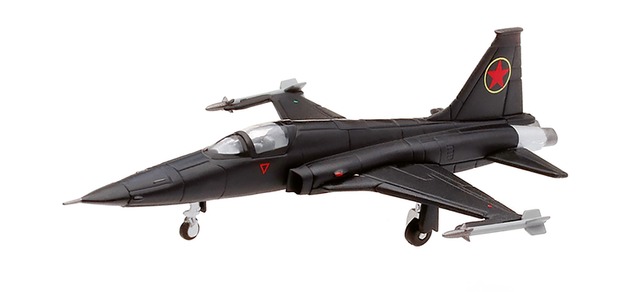 82TSMWTP009 MiG-28 (F-5) Top Gun Movie
(pictures www.herpa.de)
Friday, 29.03.19:
Gemini200 - now available: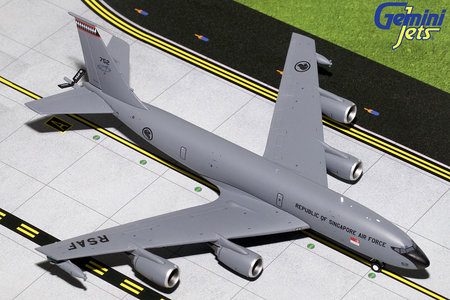 G2SAF746 Republic of Singapore Air Force KC-135R Stratotanker - registration 752
(picture www.scalemodelstore.com)
Hobbymaster - now available (mentioned here before, just new pictures):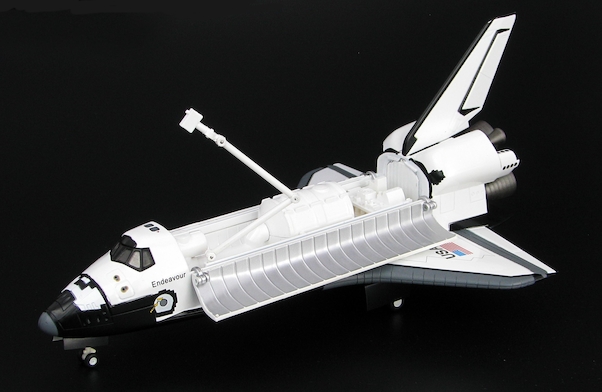 HL1404 Space Shuttle "Endeavour" - OV-105 - Dec. 4 1998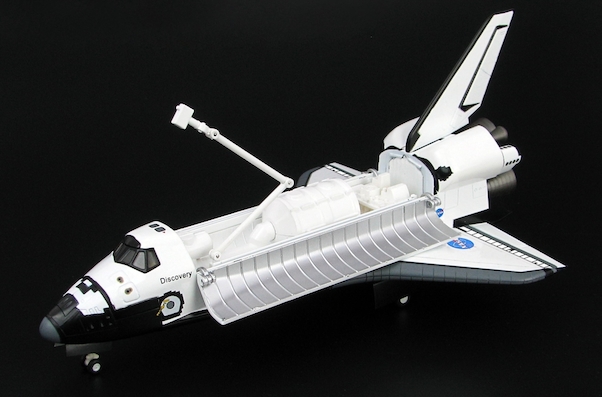 HL1405 Space Shuttle "Discovery" - OV-103 - Oct. 29 1998
(pictures www.aviationmegastore.com)
Inflight200 - coming soon:

IFMRTTKAF0219 Republic of Korea Air Force A330-200MRTT - registration 18-001 - with stand

IF862NASA0319 NASA DC-8-72 "Armstrong Flight Research Center" - registration N817NA - with stand
(pictures www.aviationmegastore.com)
JC Wings - now available: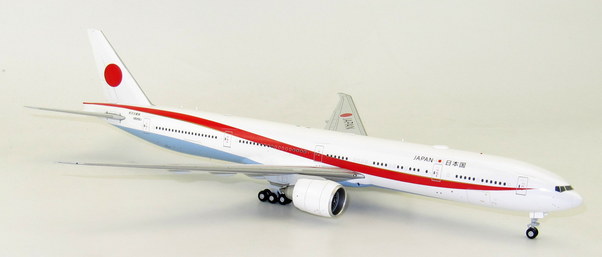 LH2072 JASDF 777-300ER - registration N509BJ - with stand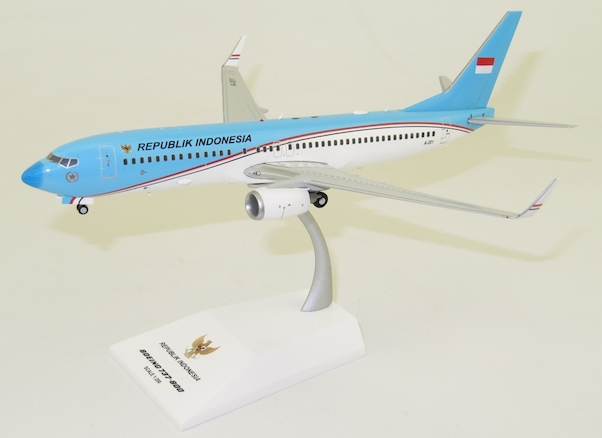 LH2197 Indonesia Air Force 737-800/BBJ 2 - registration A-001 - with stand (mentioned here before, just new picture)
(picture www.aviationmegastore.com)
JFox Models - coming soon: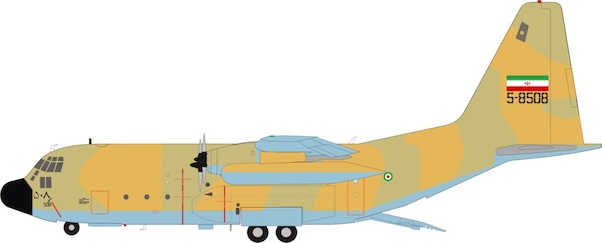 JF-C130-028 Iran Air Force C-130E Hercules - registration 5-8508 - with stand
(picture www.aviationmegastore.com)

Monday, 04.03.19:
Gemini200 - new releases:
G2AFO761 United States Air Force E-4B "Flying White House" - registration 73-1676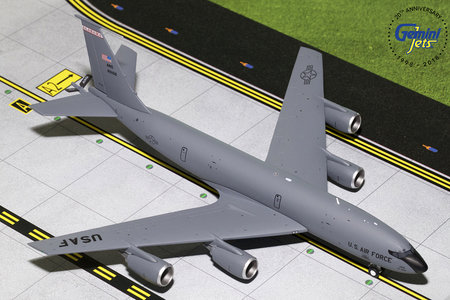 G2AFO777 United States Air Force KC-135R Stratotanker - Alabama ANG - registration 80106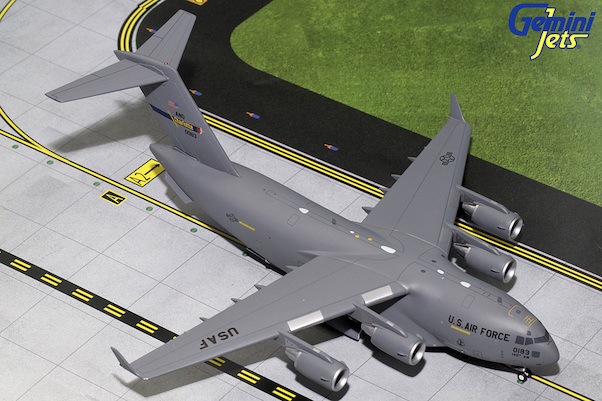 G2AFO787 United States Air Force C-17 Globemaster - Charlotte ANG - registration 00183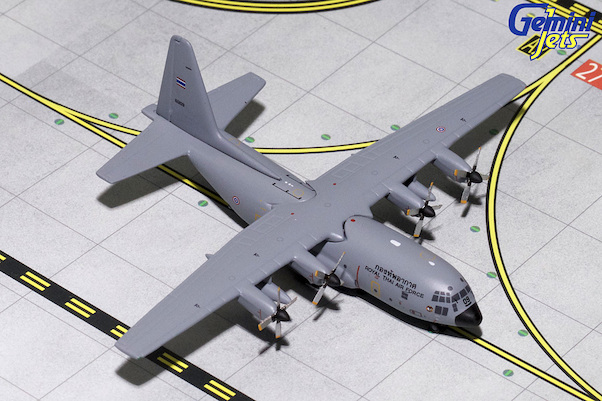 GMTAF081 Thai Air Force C-130 Hercules - registration 60109
(pictures www.scalemodelstore.com / www.aviationmegastore.com)


Inflight200 - now available (mentioned here before, just new pictures):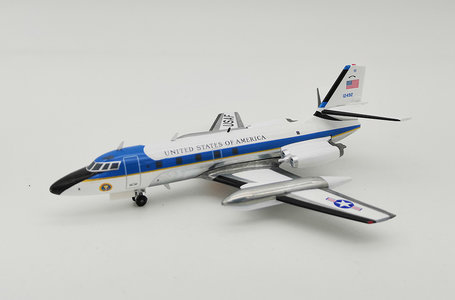 IF140USA0119P United States of America VC-140B Jetstar - registration 61-2492 - with polished fuselage - with stand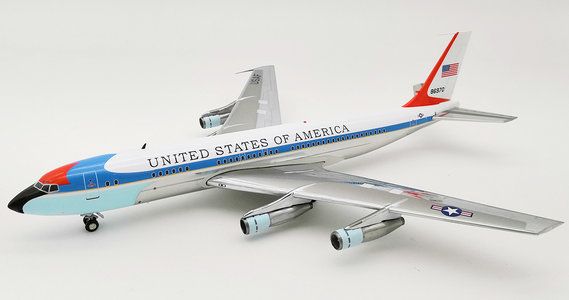 IF137USAF0518P United States Air Force VC-137B - registration 58-6970 - polished - with stand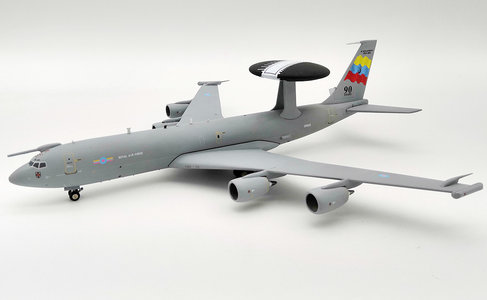 IFE30917 Royal Air Force E-3D Sentry AWACS - registration ZH103 - with stand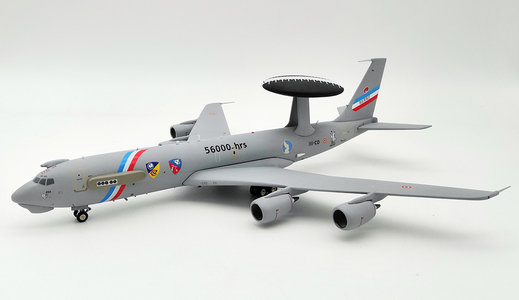 IFE31118 French Air Force E-3F AWACS Sentry - registration 204 - with stand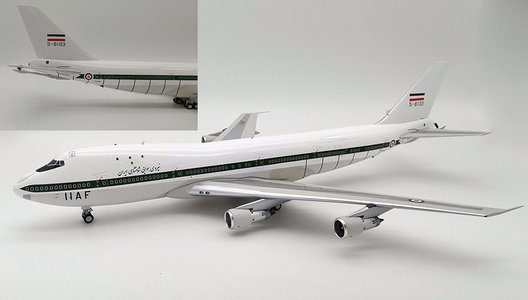 IF741IIAF01 Iranian Air Force 747-100SF - registration 5-8103 - with stand
(pictures www.scalemodelstore.com)
Monday, 04.02.19:
Herpa - Toy Fair News: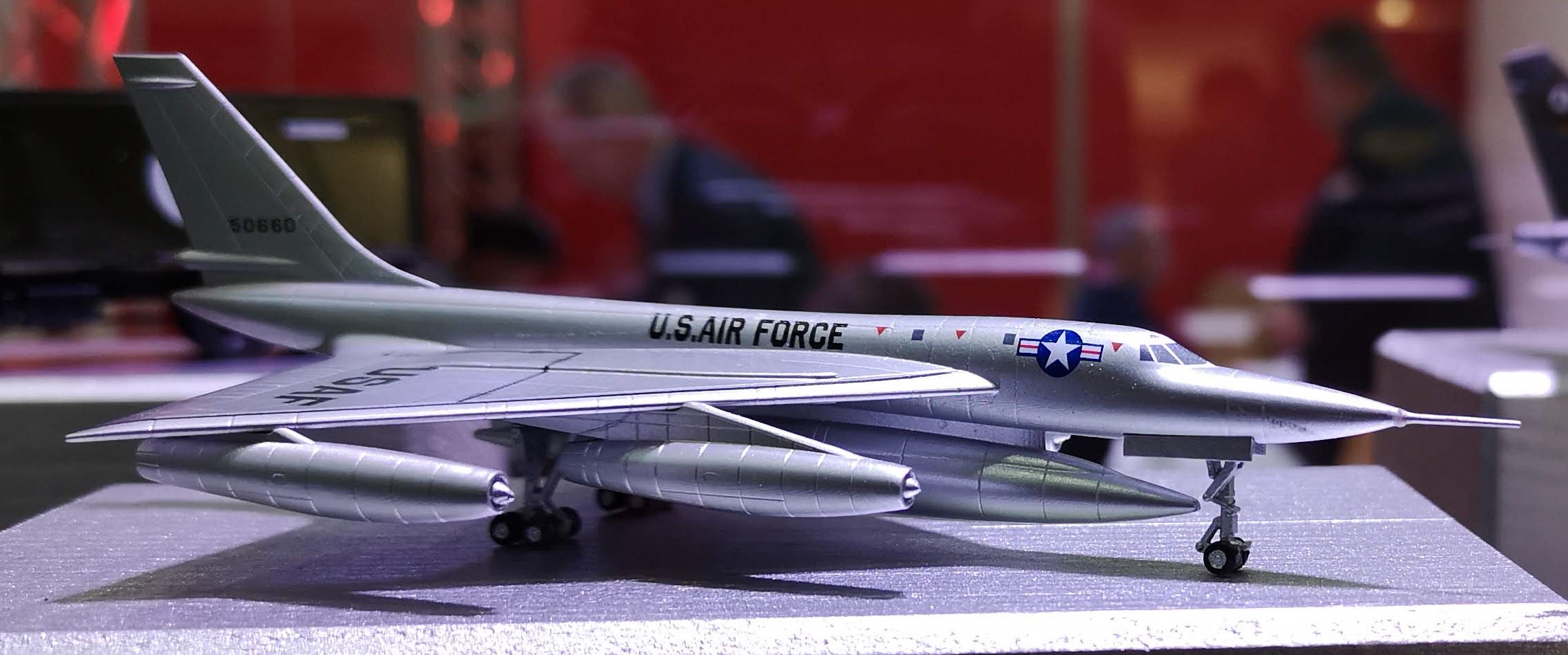 Convair B-58 Hustler United States Air Force - new mould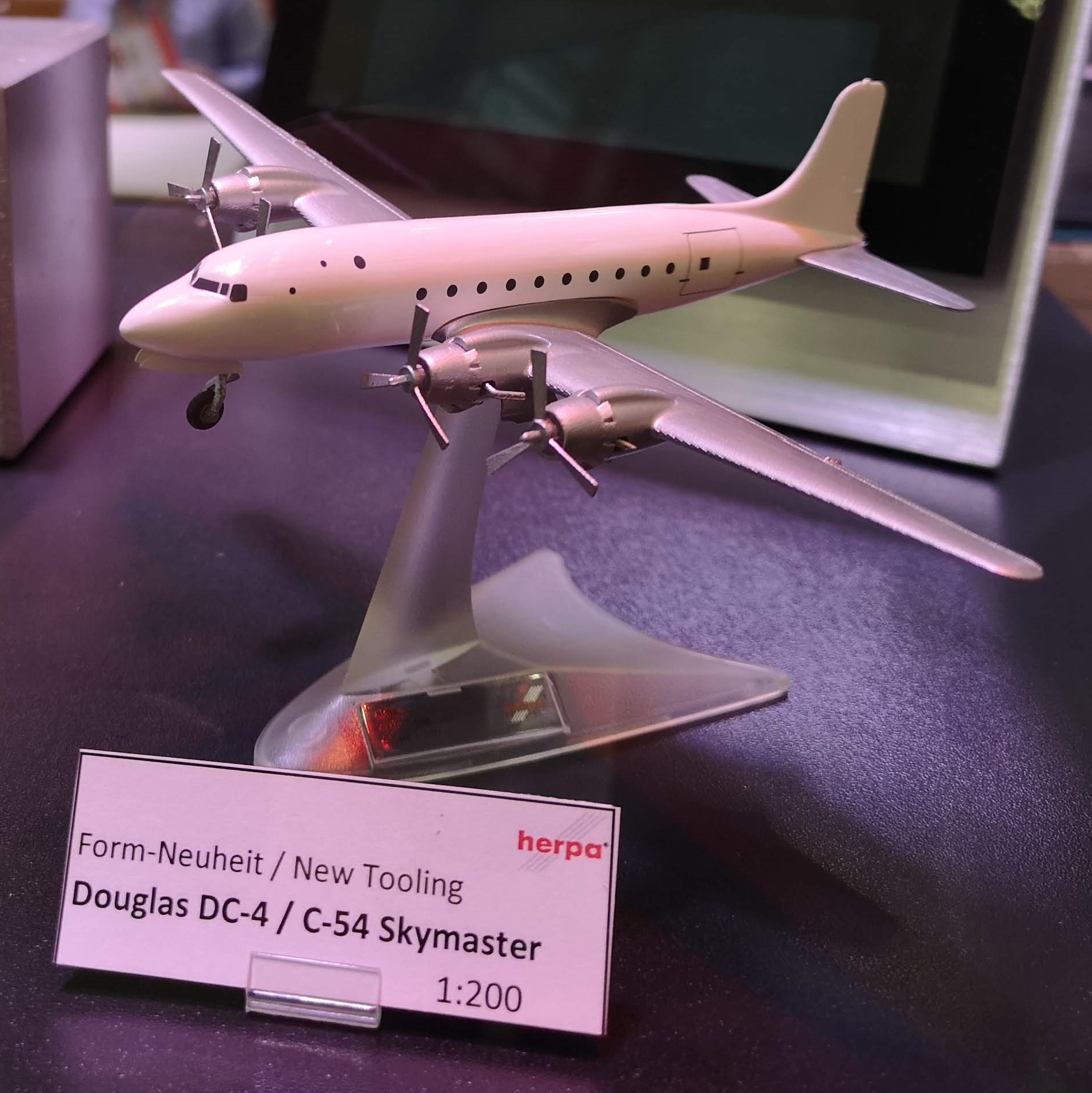 C-54 Skymaster - new mould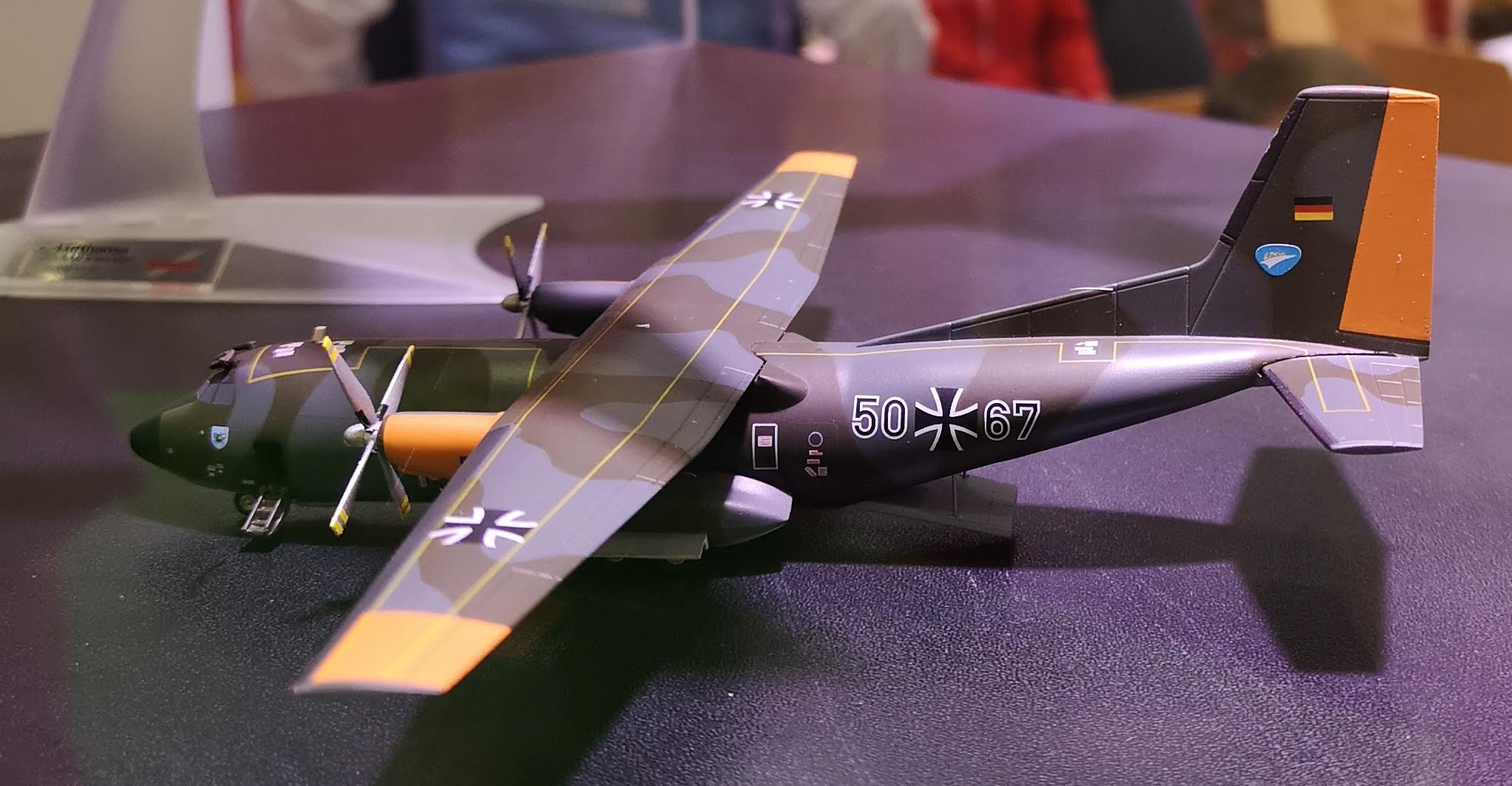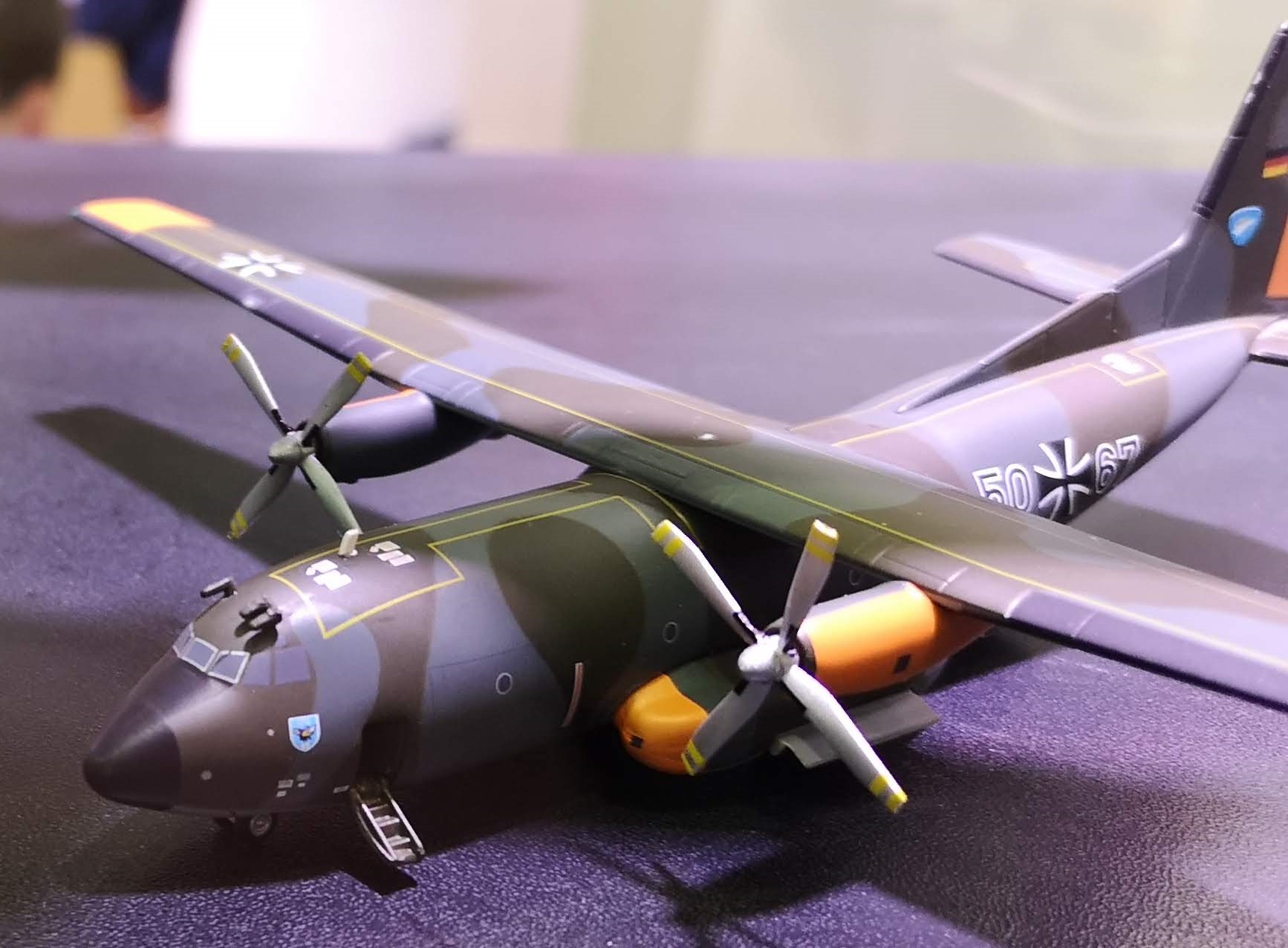 559560 Transall C-160 Luftwaffe/German Air Force - registration 50+67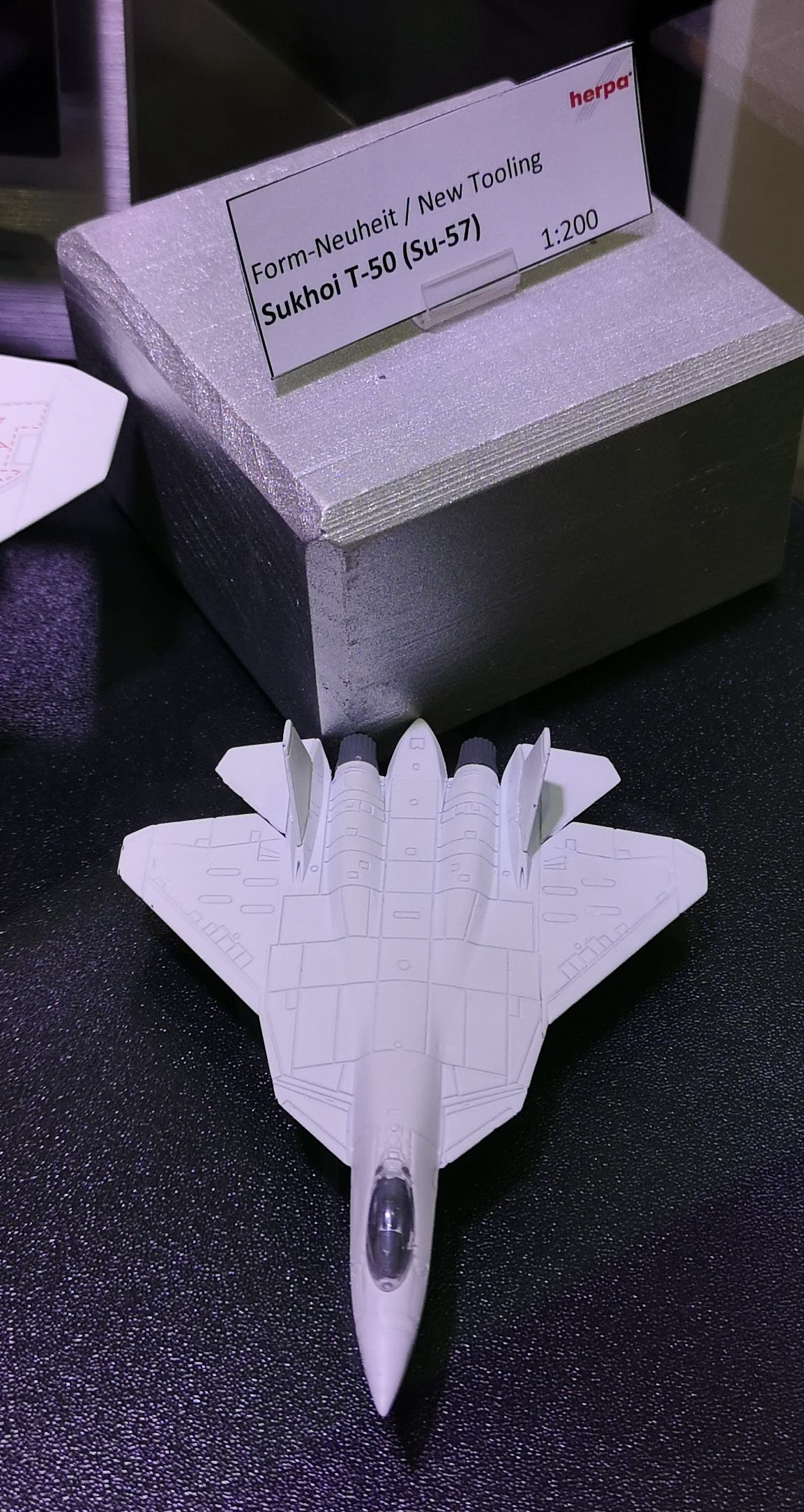 Sukhoi SU-57/T-50 - new mould
Saturday, 26.01.19:
Herpa - new releases 05/06 2019: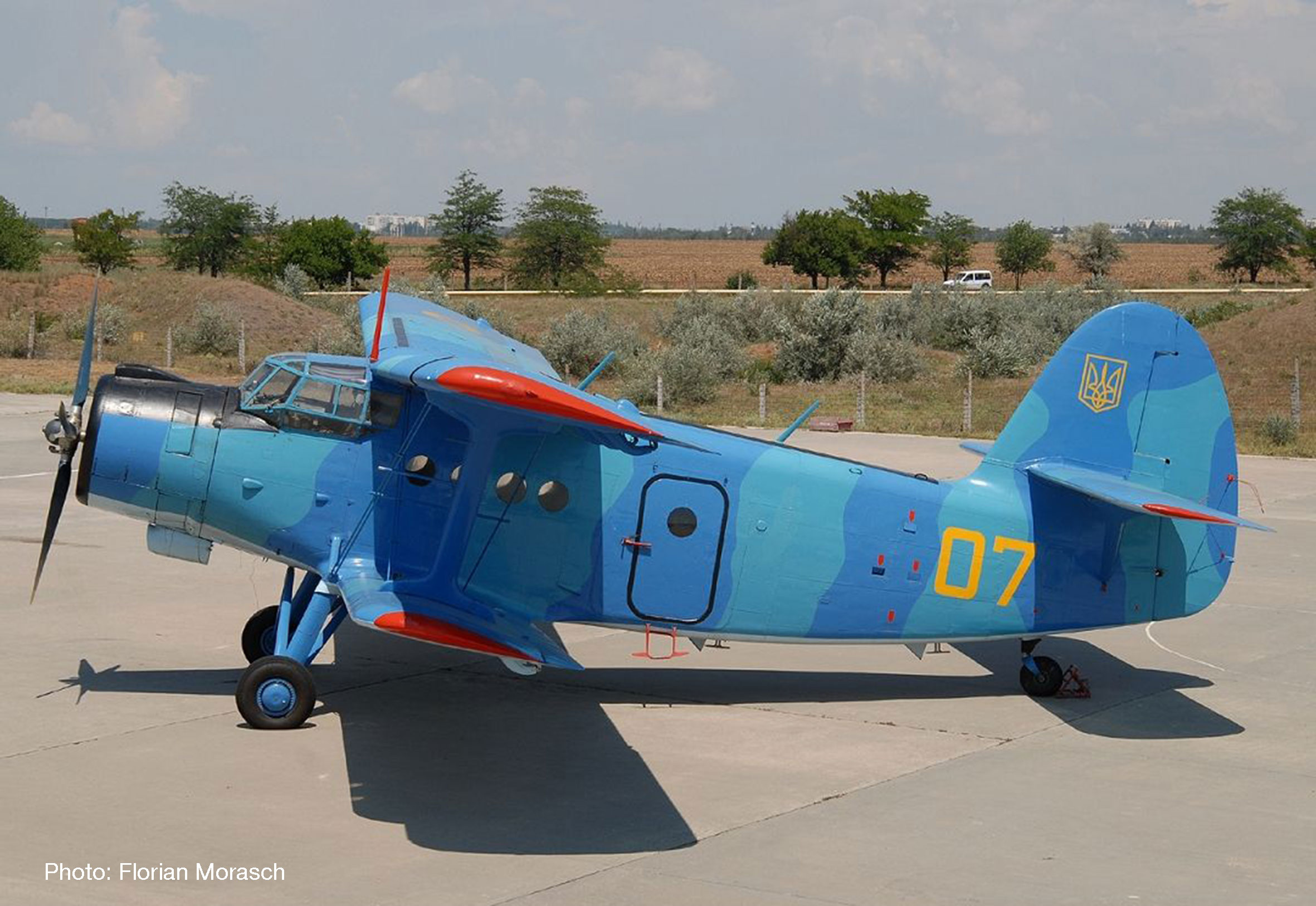 559713 Ukrainian Navy Antonov AN-2 - Naval Aviation Squadron - Kulbakino Air Base – registration 07 yellow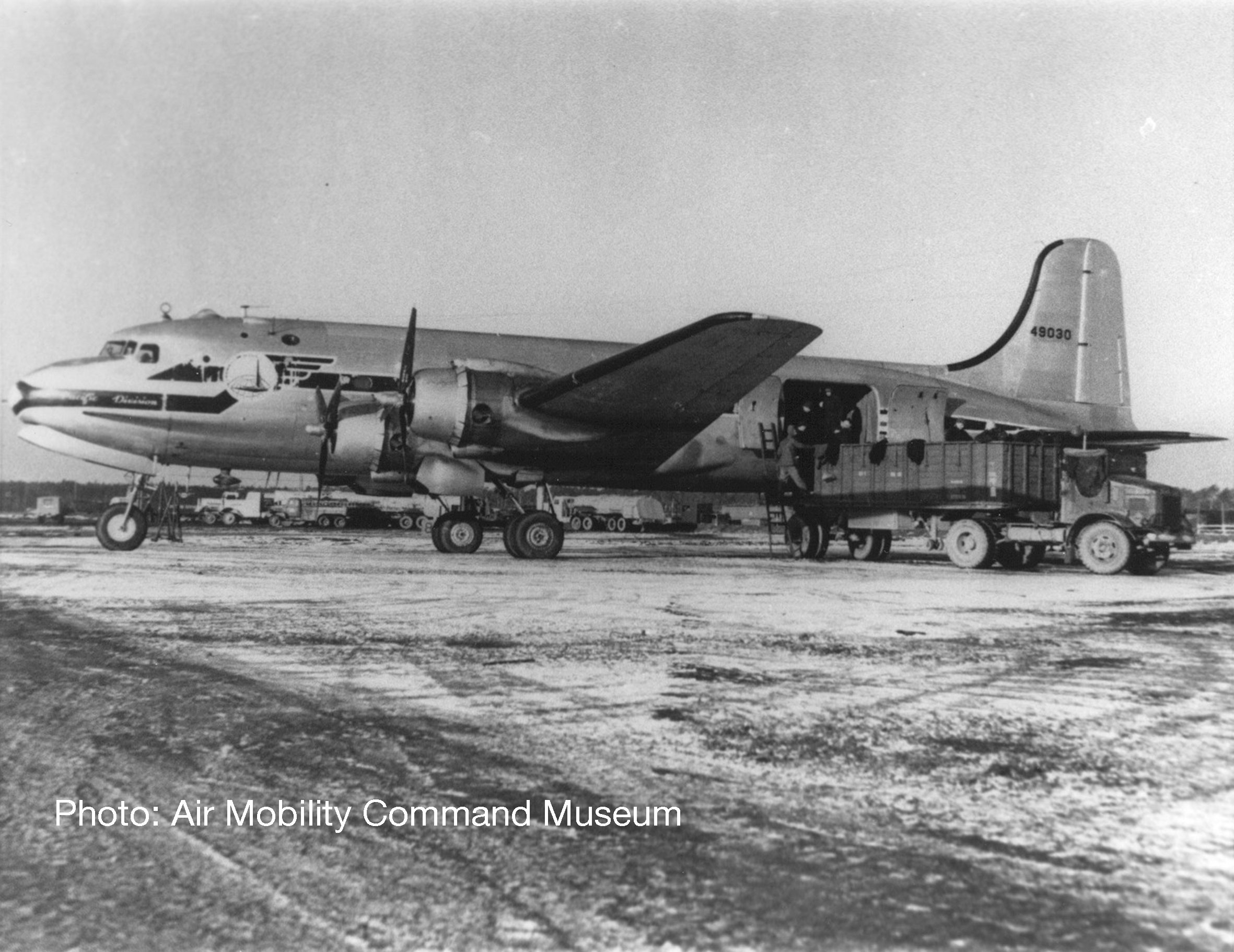 559720 United States Army Air Forces Douglas C-54M Skymaster - 513th Air Transport Group (MATS) - Rhein Main AB - Berlin Airlift 70th Anniversary Edition – registraton 44-9030 - new mould
559744 United States Army Air Forces Douglas C-47A Skytrain - 84th Troop Carrier Squadron - RAF Ramsbury - Operation Neptune (D-Day) 75th Anniversary Edition – registration 42-100591 / N3239T "Tico Belle"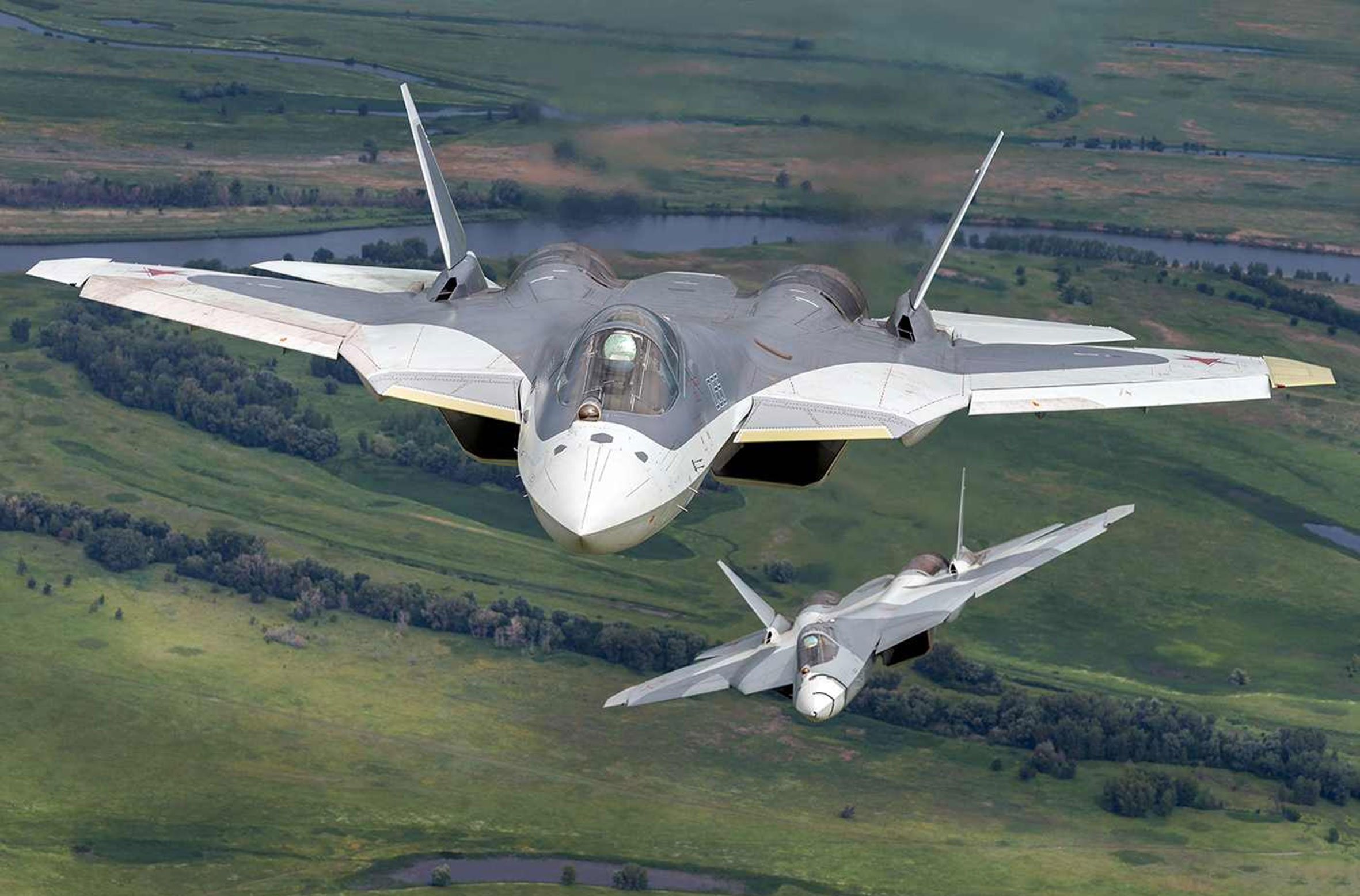 559751 Sukhoi SU-57 (T-50) - prototype "White Shark" – registration 055 blue - new mould
(pictures www.herpa.de)
Here you can find older news: